Main Page
Willkommen im Hackspace at the end of the Universe
Über uns
Du darfst diese Seite gerne ergänzen. Kontaktiere uns einfach, wenn du Inhalte bearbeiten/designen/hochladen möchtest.
Find us on Twitter
Du findest uns in 08261 Schöneck (Vogtland), Waldstraße 7, Raum A111.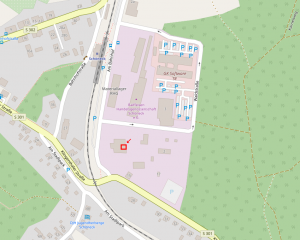 Link to Open Street Map

We are 1337 :-) If someone shall let you in or you don't know how to get in just call 037464 84 1337.
Open every Tuesday from 17:00 or ask for other days.
Contact us at

News
20.08.2017 - Presence tool
Da es in der Vergangenheit manchmal Probleme damit gab, zu wissen, wer im Hackspace sein wird, und dann manchmal Leute kamen, die (fast) allein im Hackspace saßen, haben wir ein Presence-Tool instaliert. Es wäre schön, wenn ihr dieses Tool verwenden würdet, um einzutragen, wann ihr im Hackspace seid.
27.12.2016-30.12.2016 - Congress Everywhere im HateotU!
Für alle, denen es nicht möglich ist, zum 33c3 zu fahren, gibt es Congress Everywhere. Einige Hackspaces und andere Einrichtungen/Organisationen bieten dabei die Möglichkeit, remote am Congress teilzunehmen. Interessierte können sich dazu gerne im HateotU einfinden.
Da HateotU nicht rund um die Uhr offen ist, ist eine Nachfrage an die Mailingliste info@hateotu.de vor dem Besuch sinnvoll, um zu verhindern, dass man allein vor verschlossenen Türen steht.
Workshops